《轉載》通快互聯智造客戶案例|首瑞(天津)電氣設備有限公司
Specifications and details, this is the first impression from entering the door of Shourui (Tianjin) Electrical Equipment Co., Ltd.
Simple industrial style reception hall makes it hard to imagine that this is a domestic manufacturing enterprise, and the whole company is full of skillfully decorated sheet metal elements, and always shows the enterprise's pursuit of new ideas and delicate ingenuity. "We have been unsatisfied with this backplane and have made three pieces in a row." Nantian General Manager said. He refers to the company nameplate behind the front desk of the entrance. The narrow metal backplane is designed and processed by Seoul itself. The company name is lined with the fixed opening board after cutting and drawing. The two corners are folded irregularly, just like origami art.
First encounter
"Shortly after the Beijing Expo in mid-2012, we purchased the first express automatic punch and bender and put it into production in 2013." Since then, Seoul has been inextricably bound up with Quick. As a typical electrical equipment processing enterprise, Shourui (Tianjin) Electrical Equipment Co., Ltd. is subordinate to Shourui (Beijing) Investment Management Co., Ltd. to produce complete sets of electrical equipment, electrical switches and other products for internal and external customers, and provide external processing services. One year after the first batch of express equipment was used, the stable and high-quality processing capability made the company decide to continue to cooperate with express, lay out a complete sheet metal processing chain, and further improve production capacity. In 2014, after adding a series of fast and high power laser cutting machines and bending machines, Seoul has a series of production capacity from laser cutting, blanking to stamping and bending.
In the same year, on the other side of the ocean, the concept of industrial 4.0 was first put forward publicly. As a member of the German National Industrial 4.0 Working Group, Tongkuai, together with many well-known companies around the world, defined the direction of future industrial development. Industrial change is coming.
Seeking Change
Almost at the same time as the concept of "industrial 4.0" was put forward, the management of Seoul has noticed that, with the continuous popularization of the Internet and the continuous improvement of the basic level, informatization is not only the shortcoming of China's industry, but also the great potential that can be tapped. In the past, most enterprises paid attention to ERP system. How to deepen the information technology into workshop and refine it into equipment was a problem that few people paid attention to at that time in China.
Thanks to the foundation of Tongkuai Intelligent Machine Tools, and with the TruTops Fab production management software developed by Tongkuai, when the possibility of digital management of communication between Seoul and Tongkuai is possible, Tongkuai immediately gives the TruConnect Intelligent Manufacturing Scheme which has been successfully applied in Europe and the United States for many years. Then, in the next few months, according to the idea of the management of Seoul, Tongkuai engineers and Seoul together on the actual production situation of the company, the digital management landed.
In this process is not smooth sailing. For example, how to get through different management systems, so that the management efficiency is really improved? For example, how to change employees'concepts and thinking, abandon the traditional inefficient production habits, and use more effective information tools? Every problem, Tongkuai and Seoul Switzerland together to find and explore, continue to optimize the solution. From the digital transformation in 2015 to today, the information level in Seoul has reached a very high level. The core sheet metal production line has almost achieved complete coverage in all aspects of production management concerns, such as order management, process information, production planning, equipment monitoring and post-analysis.
At this time, the drip Express function is on line, thanks to the information technology of China's shared economy has just started.
Further
The strategy of "Made-in-China 2025" formulated by the Chinese government proposes that the transformation from a big manufacturing country to a powerful manufacturing country should be realized through the development of "integration of two modernizations". The management of Seoul and Switzerland, which has stepped out of one leg, has turned its attention to the other, automation.
In the past, every mention of China's manufacturing industry will certainly mention China's labor cost advantages. As a "world factory" for a long time, most enterprises focus on how to use cheap labor to seize the market at a low price and how to expand the scale, but how to do a good job of quality is relatively less "attractive". But in 2016, people suddenly found that after years of rapid development, China has entered a new economic cycle. The former extensive and original production mode lost its former advantages in the face of increasing land, human and other costs. Demand for "capacity removal", "supply-side reform" and "industrial structure upgrading" is increasing day by day.
In the face of the changes in China's manufacturing sector as a whole, Seoul has chosen to embrace actively. At the same time that the information upgrade has been started in advance, the automation transformation has been promoted. After years of cooperation, Seoul recognized Tongkuai's technical capability and service support, so the cooperation of automation integration and transformation has become successful.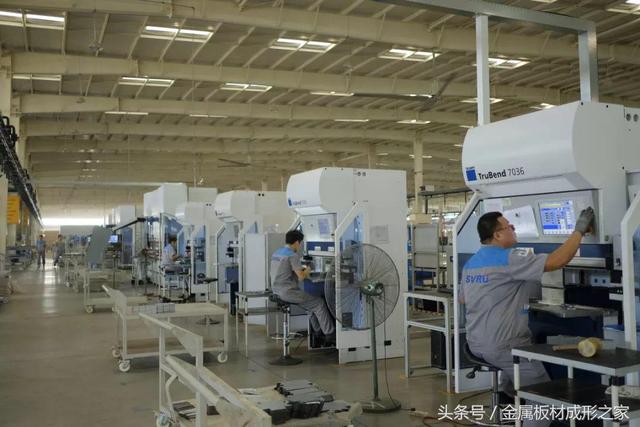 In April 2016, a new factory in Tianjin was officially built in Seoul. Tongkuai integrates existing equipment with new equipment and forms an automatic sheet metal blanking line with automatic three-dimensional material storage. Automatic bending robot and manual bending station are flexibly matched to meet the needs of different orders. "Two operators per shift plus two assistants can manage the production line." Nan General said, "There are three laser cutting machines, one punch and two laser cutting and Blanking Compound machines. The management efficiency is very high. Compared with the same industry, the same workload, efficiency can be improved by one-third to half. At the same time, the warehouse stacker has just sent a raw material tray to the punch station. The whole line of equipment is being fully produced, while only a few employees are doing production information checking and die preparation.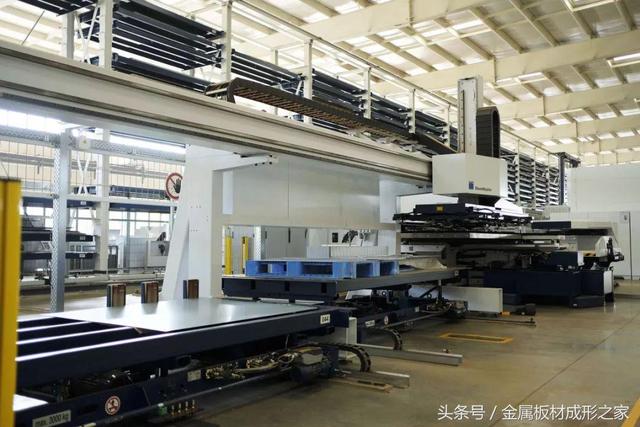 Normative Innovation
"整個行業的入門門檻在降低,目前相當多的鈑金加工企業還是以作坊的模式在運作,沒有規范的員工福利、管理方式、投資理念。首瑞首先做到自己的規范?!痹谡劦秸麄€電氣設備和鈑金加工行業,南總認為現在的市場化環境越來越成熟,企業競爭力不再僅僅局限于價格,更取決于自身生產能力、企業形象等綜合因素?!爱斔腥硕荚诖虻蛢r牌,穩定的質量與持續的創新是首瑞的競爭力。我們努力擺脫低價競爭,主打自主研發和質量路線?!蹦峡傊钢a品展廳的開關柜產品如數家珍,"比如這里的電氣開關,我們整合了開關與指示燈,并將原先每個開關13根接線減少到3根,原先每個開關柜需要2天的裝配時間,現在只需要半天?!闭莆蘸诵膭撔录夹g才是競爭力,這是中國大背景下的趨勢。鈑金加工亦是如此。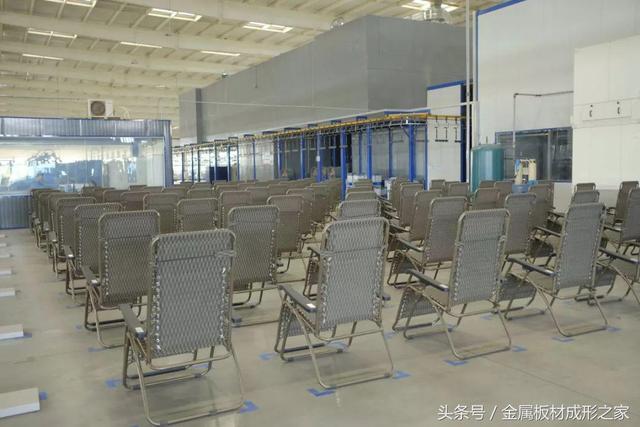 (Customized lunch lounge chairs for each employee)
In the competition with enterprises that adhere to the past workshop model, Nan always believes that the advantages of large-scale and standardized enterprises will become more and more obvious. "A while ago, there were countless enterprises shut down because of environmental protection in the whole country, and Seoul was not affected. Dust removal, labor environment, environmental protection requirements are what we have been doing. More and more high-quality customers are willing to choose our stable and excellent supply capacity. Our cost may be higher, but the added value is higher, which is our bargaining advantage.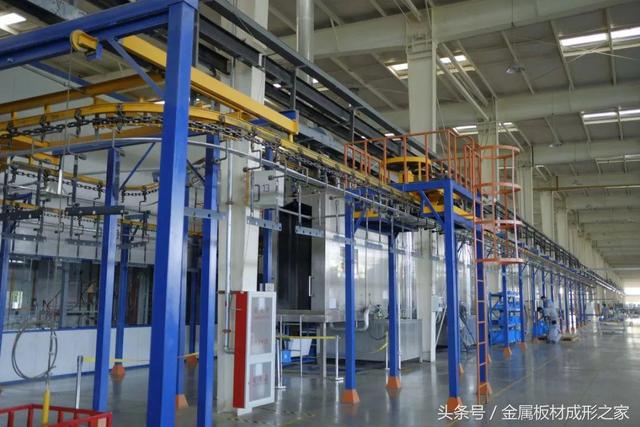 Planning for the future
Standing at the entrance of the factory building in Seoul, you can see a construction site next door. "Our factory covers an area of 40,000 square meters. Last year, it reached an annual output value of 180 million yuan. New factories are still under construction." In the two years when manufacturing industry was relatively difficult, Seoul could go against the trend, continuously obtain high-quality orders and continue to grow, and become a national high-tech enterprise issued by the Ministry of Industry and Information Technology. The key is also to adhere to its own high value-added, high-quality line. Starting from the self-discipline norms of enterprises, we should choose to build high-efficiency and high-quality production capacity, improve the added value of innovative products, attract loyal customers with viscosity, and form a virtuous circle.
As I said at the beginning, Seoul is not like a traditional domestic electrical equipment manufacturer. When standing at the company's production site, observing the company's management and understanding the company's operating philosophy, there will always be a kind of trance like being in mature sheet metal enterprises in Europe and the United States. Perhaps this is the growing maturity and self-confidence of Chinese manufacturing enterprises, always choosing excellence, adhering to the independent line, not afraid of changing challenges, and truly helping China become a manufacturing power.